E-DVD - VECO - Vol. 1 - The English Opening
ALL SALES FINAL! NO RETURNS OR EXCHANGES!
SORRY,

NO COUPONS ALLOWED FOR THIS ITEM!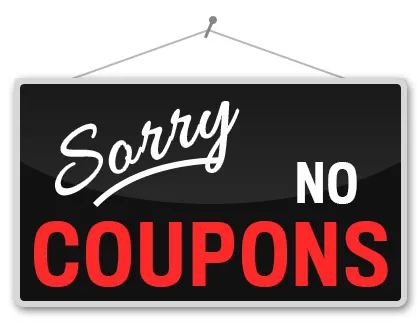 The Video Encyclopedia of Chess Openings Vol#1 – The English Opening – GM Mihail Marin and GM Damian Lemos
Google's AI AlphaZero loves the English Opening, finding it gives White the best chance of playing for a win.
And that's against other chess engines – when you take into account most players only prepare for 1.d4 and 1.e4, you get an even bigger advantage!
Want a new opening, one that your opponents aren't ready for, and one that gives you a better chance of winning?
GM Mihail Marin is here to help you out.
We've taken 3.5 hours of premium coaching from our iChess Club exclusive Video Encyclopedia of Chess Openings vault and put them together in this cutting-edge course…
About the Authors:

GM Mihail Marin
Mihail Marin is a Romanian chess Grandmaster and a very popular chess coach and author. Marin's first major success in international chess was qualifying for the Interzonal in 1987.
He has won the Romanian Championships on three occasions and has played in the Chess Olympiads ten times, winning a bronze individual medal in 1988. For several years he was editor of the magazine Chess Extra press.
GM Mihail Marin is one of the most respected coaches in the world today having trained the young Judit Polgar and being praised for his ability to explain deep chess truths in a way improving players can understand.
GM Damian Lemos
Damian Lemos is a grandmaster from Argentina with a peak rating of 2559 Elo.
In his lessons, Damian works closely with students to first identify the flaws and weaknesses in their games so that they can be properly evaluated and corrected.
By developing specifically-tailored training regimens for every one of his students, Grandmaster Lemos is able to achieve results that other chess coaches dream of.
Is this course for me?
Whether you are an English Opening player or not you will benefit greatly from this exclusive content meant to get a player ready to battle with this seemingly quiet but definitely deadly weapon!
It is a common occurrence that club players try to develop naturally against the English Opening and soon find themselves in a strategically lost position. They lose the game without even understanding why they lost.
How is this course going to help me?
You're getting 7 lessons.
In the first, GM Damian Lemos shows you the ideas behind the opening and teaches you how to treat the English Opening as a Reversed Sicilian (with an extra tempo!)
Then Mihail Marin (family friend of the Polgars and the guy Jeremy Silman described as "one of the world's finest chess writers") takes over, giving you the in-depth theory that is going to help you dominate your rivals this year.
Black can go for very different structures, depending on their 5th move choice. You need to know how to meet 5…Nf6, 5…e6, 5…d6 and 5…e5.
GM Marin identifies the weak points in each of these setups, pinpointing the move-orders that give Black the biggest problems.

English Opening Reversed Sicilian – GM Damian Lemos
After playing 1.c4, it's completely possible that our rival answers with 1…e5, where we'll have the choice of playing a reversed Sicilian with an extra tempo.
We'll use as a model the game Ding Liren – Michael Adams, both elite players, who clashed at the Tata Steel Masters in 2016. In this game we learn a lot from the bishops located on e3 and g2, and GM Lemos shows you when you should and when you shouldn't be trading these pieces.
Don't miss the chance to get into the Sicilian labyrinth with an extra tempo!
English Opening Symmetrical – GM Mihail Marin
There is also the chance that Black will play 1…c5 and we will go to an English Opening Symmetrical: 1.c4 c5 2.Nf3 Nc6 3.g3 g6 4.Bg2 Bg7 then after 5.Nc3 Black has many options that will be covered in the following chapters.
English Opening Symmetrical, 5…Nf6 – GM Mihail Marin
English Opening, Symmetrical Closed with 5…e6 – GM Mihail Marin
English Opening, Symmetrical with 5…e5 – GM Mihail Marin
English Opening, Symmetrical with 5…d6 – GM Mihail Marin
Win With The English Opening Against The Symmetrical Variation (ichess.club) - Gm Mihail MarinNext, GM Marin looks at lines where Black tries to break the symmetry by playing …d5:
English Opening: New Trends In The Symmetrical Variation – GM Mihail Marin
After the moves 1.c4 c5 2.Nf3 Nc6 3.Nc3 Nf6 4.d4 cxd4 5.Nxd4
Win With The English Opening Against The Symmetrical Variation – GM Mihail Marin
Black takes some more time to play …d5 as in 1.c4 c5 2.Nf3 Nc6 3.Nc3 Nf6 4.g3 d5
Chapter List
English Opening Reversed Sicilian

English Opening Symmetrical, 5…Nf6

English Opening, Symmetrical Closed with 5…e6

English Opening, Symmetrical with 5…e5

English Opening, Symmetrical with 5…d6

English Opening: New Trends In The Symmetrical Variation

Win With The English Opening Against The Symmetrical Variation
More Information

| | |
| --- | --- |
| Host | GM Damian Lemos, GM Mihail Marin |
| Delivery Time | Available Within 1 Business Day |
| Publication Date | Nov 12, 2019 |
| Runtime | 3.5 Hours |
| Hardware Requirements | Works on All Platforms (MP4 Format) |