Classical Chess Weapons - EMPIRE CHESS
EMPIRE CHESS – VOL 102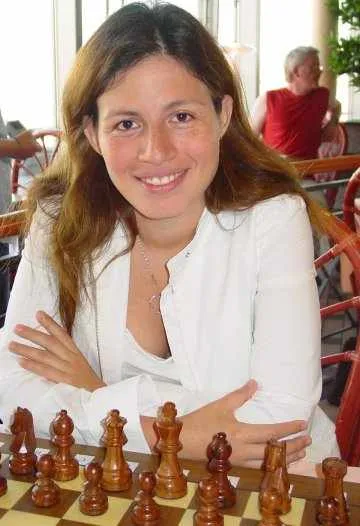 Most GMs will give the advice "You cannot become a master until you study the classics"


The truth is, most masters have "patterns" from thousands of games in their mind, which they're able to access at any time.


The intuition developed from studying these examples, is precisely that "secret sauce" which separates the novice from the master.

In this 2 hours 44 min course Classical Chess Weapons: The Most Important Ideas in Chess, IM Fierro shares 7 of the most potent and mind-altering chess ideas in history.


Each of her lessons draws upon the games of chess heavyweights such as Karpov, Lasker and Ivanchuk to "install" in your brain the chess patterns that recur most often, and will give you the greatest "bang for your buck" in terms of rapidly improving your playing strength.


So whether you're discovering Ivanchuk's method to dominate opposite castling positions (chapter 4), Ponomariov's technique for making powerful intuitive sacrifices (chapter 7), or you want to learn the elements that allow for Karpov's positional mastery (chapter 1) – with IM Fierro's course, you are truly uncovering the closely-guarded skills of these masters.


Let's see an example from the course:


Would you play the exchange sacrifice 16…Re4 here?


This is the type of "intuitive idea" you'll learn in the course and later, confidently play in your own games.


In case you're wondering, after 17.Bxe4 Bxh2+ 18.Kh1 fxe4 black has huge positional compensation for the rook and indeed a much superior position overall.


If you truly want to evaluate both tactical and strategic positions in the same way as a master, Classical Chess Weapons: The Most Important Ideas in Chess is an excellent place to start.


ABOUT INTERNATIONAL MASTER MARTHA FIERRO


IM Fierro is a U.S born chess master of Ecuadorian heritage who has amassed several Pan-American chess titles, Chess Olympiad medals and tournament wins since entering the chess scene in the mid-nineties.


She has represented Ecuador in ten Chess Olympiads, is a FIDE vice president and has a peak ELO Rating of 2411.


RELOADED Edition! – Highlights
Exclusive Grandmaster/Master Video by a brilliant presenter. We preselect only the most compelling and interesting Grandmasters and Masters to make DVDs for us.

Highest quality audio and video available with Grandmaster Webcam. No more wasted time listening to low quality videos where it's hard to hear the audio and video.

In depth text chapter summaries in PDF format of each DVD's content to easily reference if you need a quick refresher on a specific topic.

20 relevant and challenging practice problems per disc with solutions so you can test your learning and knowledge.

PGNs included for every game so you can plug the games into your favorite chess engine.

Brought to you by iChess.net – The World Leaders in DVD education.
CHAPTER OUTLINE
Positional domination: Karpov-Unzicker
The unstoppable attack: Short-Timman
Decisive exchanges: Mikhalchishin-Chernin
Attacks on opposite wings: Ivanchuk-Gelfand
Must-know sacrifices: Lasker-Bauer and Nimzowitsch-Tarrasch
Classical weapons: Geller-Petrosian and Mikhalchishin-Bronstein
The intuitive sacrifice: Svidler-Ponomariov
More Information

| | |
| --- | --- |
| ISBN | 616348553896 |
| Popular Collections | Empire Chess |
| Publication Date | May 4, 2017 |
| Runtime | 2 hours 44 minutes |
| Region Lock | None - Playable Anywhere |
| Hardware Requirements | Standard DVD Player |