Fighting Philidor - Victor Bologan
"The pawns are the soul of chess!"
And he put his money where his mouth was! The famous chessplayer and composer Andre Danican Philidor not only focused the attention of coming generations on the importance of pawns in the game of chess, he also worked out the basis of a new opening in which Black from the very first moves is trying to construct a solid pawn setup in the centre. It is an opening underpinned by his deep philosophy.
Nowadays the Philidor Defence is mostly played via the Pirc move order 1.e4 d6 2.d4 Nf6 3.Nc3 e5. Black is not afraid of the endgame after 4.dxe5. This is proved by the recommendations given in the DVD as well as by the serious amount of high level games played with the line. The author presents a full opening repertoire against 1.e4 covering also all possible side lines such as 3.Bd3, 3.f3 etc. In the main line he gives the reader the possibility to choose his own favourite plan according his tastes. In modern chess - full of information, games and analysis - it is important to have new ideas and fresh openings. The Philidor Defence DVD provides you with exactly that!
Video running time:
5 hours
Viktor Bologan is a pupil of the top Moldavan trainer Vecheslav Chebanenko. For many years Bologan has been the number 1 in Moldava and has represented his country in eight chess Olympiads. His greatest successes were in 2003, when he first of all won the Aeroflot Open and then the famous Dortmund Tournament, ahead of Kramnik and Anand. The Moldovan has extensive experience as a trainer and has also published his first books.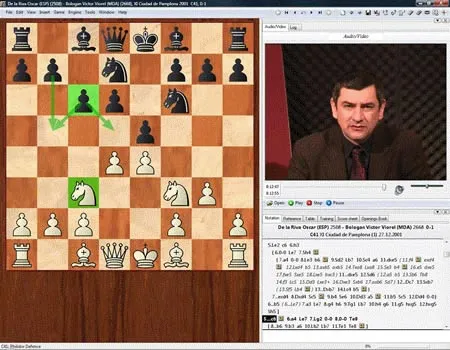 More Information

| | |
| --- | --- |
| Hardware Requirements | Windows |
| Runtime | 5 Hours |
| System Requirements | Pentium III 1 GHz, 2 GB RAM, Windows (Supports XP (Service pack 3), Windows 7, Windows 8, Windows 10), DirectX9, 256 MB graphics card, DVD-ROM drive, Windows Media Player 9 and Internet access for program activation. |
| No. of Computer Installs | Up to 3 Computers |
| Windows 10 Compatible | Yes |